Superior – Every now and then you see things that make you shake your head in bewilderment, the kind of things you couldn't even make up, that defy both logic and common sense and seem to happen in America more than anywhere else.
Barry Sinex, one of the driving forces behind a NASCAR on Ice racing event originally scheduled for Sunday, February 5, in Superior's Allouez Bay, was asked, "Who comes up with a bunny idea like that?"
"Well, I tend to come up with a lot of clichés," Sinex said with a laugh.
harebrained? yes. joking? at all.
For last year's inaugural event, Sinex, through its connections as a sponsor, got a handful of NASCAR drivers to come up and do some ice racing, using cars that race regularly on the bay as part of the Lake Superior Ice Racing Association. The event was originally scheduled for Saturday, January 21, but was postponed by two weeks due to a lack of ice thickness, and then postponed again on February 1 to February 18, again due to icing conditions.
This year, Sinex took a huge leap forward by purchasing six retired NASCAR Cup Series cars for the event. He doesn't plan to keep them all. He sold one of the cars to NASCAR Towing and leased another to get addicted to drag. Sinex said all of the cars are available for purchase as long as buyers have the intention of entering them in a NASCAR snowboard race each year (for more information, go to nascaronice.com or call Sinex at (218) 349-4424).
said Sinex, owner of Sinex Transport, a superior owner-operator carrier. "It's a very big experiment. We know what the snowmobiles do, but we don't know what the NASCAR Cup cars are going to do."
Sinex said current Cup cars cost between $450,000 and $500,000.
These cars, which Sinex said cost $12,000 to $28,000 apiece, date from the late 1990s through 2014 and were all built for racing at NASCAR's highest levels. Every year there have been tweaks to the design of the cars so while they all look the same, they are not quite the same.
Sinex specified one of the cars as the backup car for Rusty Wallace in St. Louis in 2006.
"All of the cars are built by NASCAR racing shops like Chip Ganassi Racing and Rick Hendrick," said Sinex. "They all have serial numbers identifying who built them. However, the history behind each one is tricky because many cars are built by every race shop and may have been taken apart and rebuilt for another year."
To get them race-ready for snow, Sinex said his crew put different tires on them. They are the same size as NASCAR tires but have tread on them. They also made minor modifications to the interior, to prevent fogging of the windshield, and replaced the shocks because NASCAR shocks would have destroyed the cars. Bay Louise in February is not Talladega.
"We don't have expectations. we do not knowSinex said a few weeks ago before the test session. "We have an idea. They will go. We've already done that. They cruise and cruise very quickly, have good grip on the snow, and handle bumps well. they are great. But we don't really know until we get them all out there, how they're going to go and how the snow is going to hold up. There's a lot that we're looking at, so it's a work in progress and next year we'll have a lot more information.
"It's a ball. And the thing is… never mind… we don't have to get that perfect. It's fun not being perfect. Those guys had a lot of fun last year."
Drivers with NASCAR ties expected to compete this year include David Starr, Josh Bilicki, Josh Reume and Jennifer Jo Cobb.
Starr participated in last year's event and said it was an eye-opener. Snowboarding players are used to throwing away the pros. Starr said it reminds him of the grassroots level that forms the roots of racing.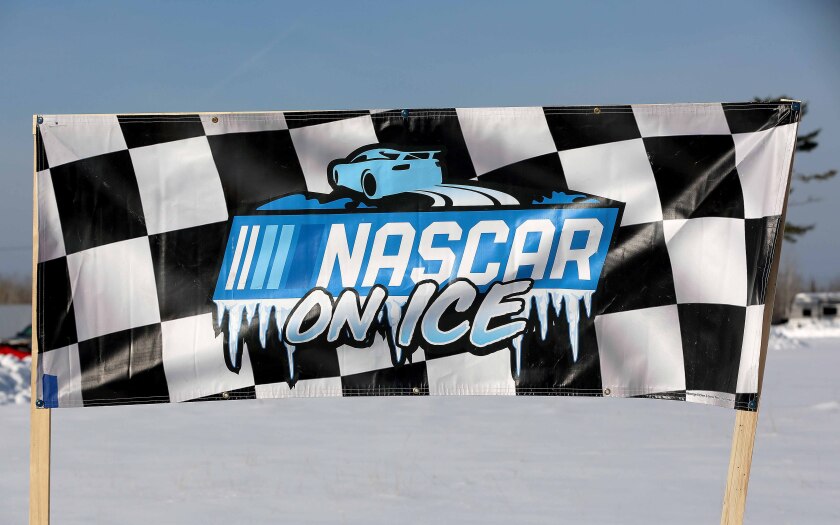 "It was fun," Starr said of the experience. "Two snow racers downplayed it, what they did, and I stopped them. I said, man, what you do, how you do it all, is incredible. It reminds me of when I was racing on the dirt tracks. Just because we're NASCAR race car drivers, don't underestimate Like any level or type of racing, because I started at the bottom and was lucky to make it to the top, but every aspect of the race, no matter if it was the very bottom, was absolutely amazing and fantastic and I loved every minute of it."
This isn't NASCAR legend Dick Trickle and Alan Kulwicki we're talking about here, Wisconsin natives who supposedly know a thing or two about snow driving. Most NASCAR on Ice drivers hail from warm climates.
NASCAR drivers got lucky last year, too. They were freezing but didn't realize that sunny skies and temperatures in the low 20s made this the best day of the week in Twin Ports. This was the first time Star had seen a frozen lake.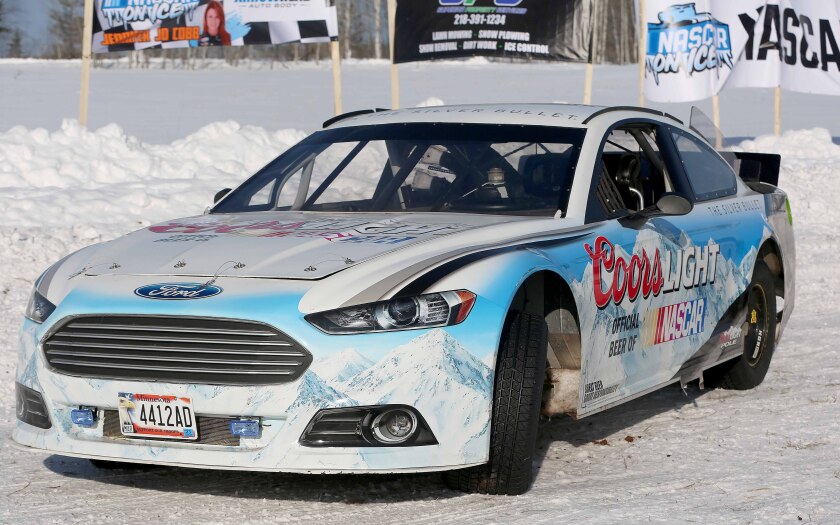 "I've never felt this cold in my life before," Starr said, laughing a hearty Texas laugh.
Starr fondly remembered trying to get over a woman but couldn't. It was as solid as this lozenge ice. He looked in amazement at an old Dodge truck, with a rear-mounted engine, the left front tire coming off three feet of snow while the rest of the car made its way around curves.
"I'm trying to get over it, but I can't believe what I'm seeing," Starr recalled. "The men and women who race on the ice your way, they're so skillful and talented. There's a skill, there's a great skill to it, and trying to learn it last year for the first time, and trying to compete with those people was quite a challenge — for all of us (laughter again). It's going to be a challenge. But it will be a fun challenge. We hope our race will be entertaining."
If the past year is any indication, it will be all of that and then some.
"It was amazing," Starr said. "The best part was the people, the fans, the racers that are racing on that snow, the association that you're a part of, and people are so excited. It was great to see a group of people that really love something and are so passionate about it. It was definitely one of the coolest things I've ever done." I absolutely did."
This story has been edited at 11:18 a.m. on February 1 to reflect the event being postponed a second time due to icing conditions. Originally posted at 10:22am Jan 31st.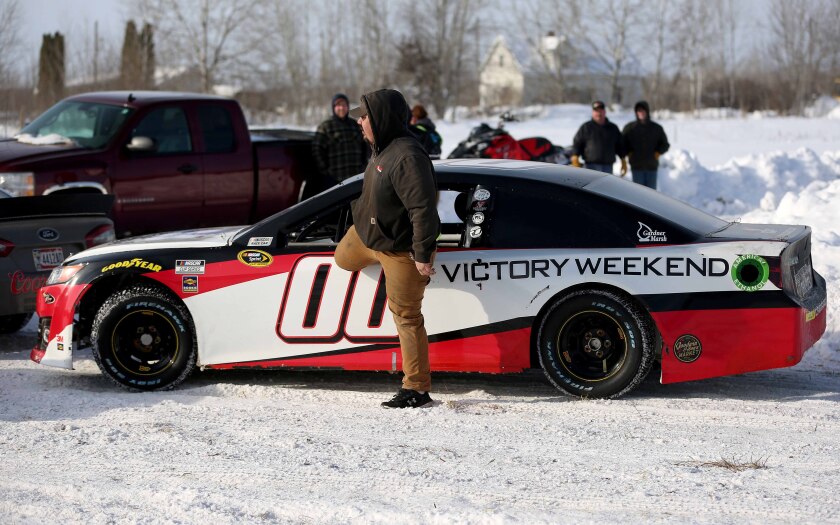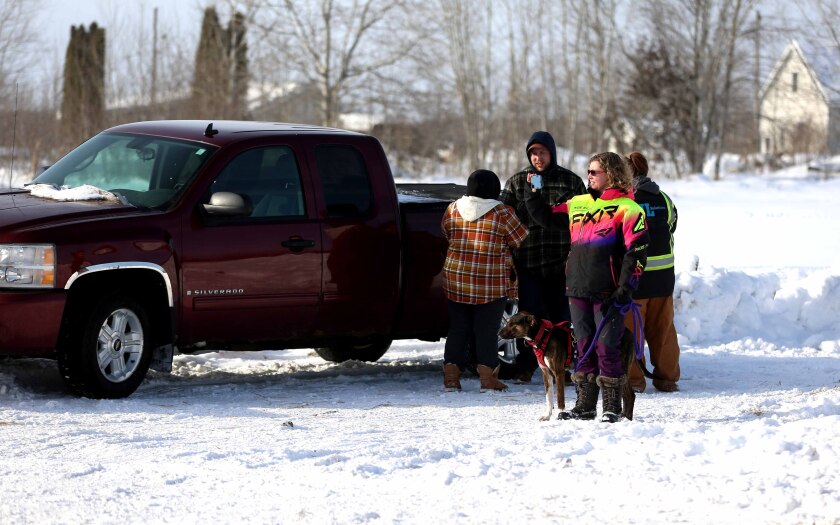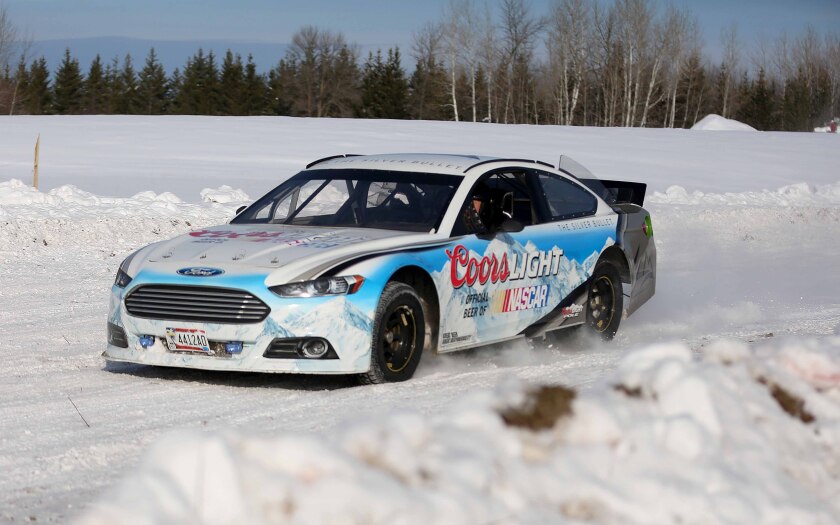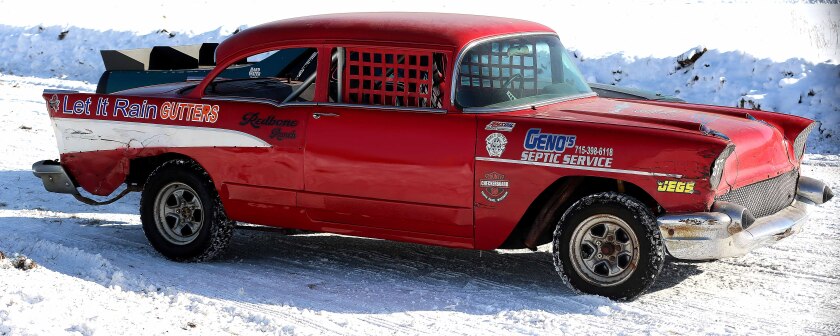 window.fbAsyncInit = function() { FB.init({
appId : '929722297680135',
xfbml : true, version : 'v2.9' }); };
(function(d, s, id){ var js, fjs = d.getElementsByTagName(s)[0]; if (d.getElementById(id)) {return;} js = d.createElement(s); js.id = id; js.src = "https://connect.facebook.net/en_US/sdk.js"; fjs.parentNode.insertBefore(js, fjs); }(document, 'script', 'facebook-jssdk'));