TThe Ringway Centre, which runs for 230 meters along Birmingham's Inner Ring Road in one continuous curve, is a stunning monument to the heroic age of the UK's 'highway city'. It stands as a protective wall, its four floors of offices framed by horizontal bands of abstract concrete reliefs and slender vertical fins, punctuated by the choppy rhythm of Corbussy's trumpet lamps. The tight strip of offices juts out into the street, harboring a long procession of shops, and leaps over a road supported on columns at an interesting angle – compared to their architect, James Robertsto the "Great Feet of the Martian Monster".
Built in 1962, as highway fever was sweeping the city, the Ringway was the ultimate expression of "carchitecture": A building designed to be taken over quickly. It has combined the American Mall, British Main Street and the gritty New World of the city's inner ring roads into what Birmingham Pevsner Architectural Guide describes as "the city's best piece of mid-20th century urban design". It even served as a charming backdrop for Clint Eastwood's photoshoot when he visited town in 1967, appearing moody on the hotel balcony across the street.
But come here today and you won't see much of it. The entire building is drenched in a shiny purple shroud, installed for the latest Commonwealth Games, which hides the modernist facade behind a bleak B-shaped billboard. It is an apt reflection of the council's attitude towards its post-war legacy: with the eyes of the world fixed on Birmingham, it chose to conceal one of its most important buildings. Under the gaseous envelope, the structure is empty and condemned. Although listed locally, plans were revealed in July to destroy the entire complex and build Three huge glass towers in its place.
Mary Keating says: "If the Ringway Center breaks down, I will have to leave Birmingham. Standing beneath the building's imposing facade, curved concrete lamps slither through the purple vinyl veil like begging with fingers, as if urging passers-by to stop the wrecking ball." The city was deeply intent on demolishing its post-war legacy. This is one of our last and most important remaining buildings."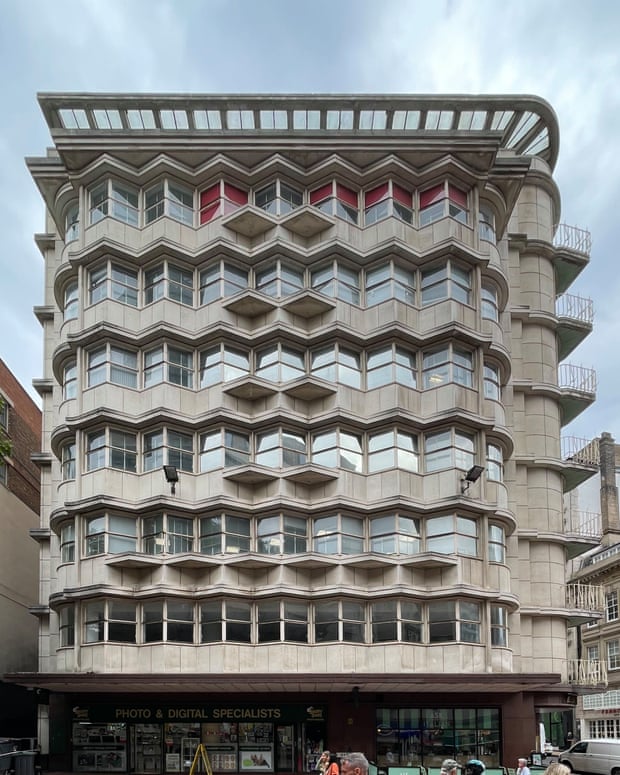 Keating has been struggling to save the city's brutalist architecture since 2015, when she reunited with fellow enthusiastic retirees Jenny Maris and John Bell to form Brutiful Birmingham work group. Fate pushed them The city's central libraryDesigned by him, the inverted ziggurat local architect john maddenwhich was shamefully demolished in 2016 – despite repeated pleas from Historic England that it should be included.
"It was replaced by a massive," says Keating, referring to the sinister mixed-use development designed by Glenn Howells, His name is not accurate. "Everything from cladding and glass. It could be anywhere in the world. The city is destroying a period of our heritage specific to Birmingham, because of this impeccable rubbish."
The campaign support trio unleashed their fury in the pages of the Birmingham Post over the past few years in a series of columns now compiled into a new book, Birmingham: the brutal years, published by the Modernity Society. It's a lyrical love letter to a city sometimes hard to love, walking the reader through post-war Broome's shopping districts, speculative office towers, campuses, public artwork, suburban churches, and tangled highway intersections like Spaghetti Junction. Their enthusiasm is contagious: dry architectural history is not; Sure enough, the passionate and illuminating call to the City of Bold Experiments is.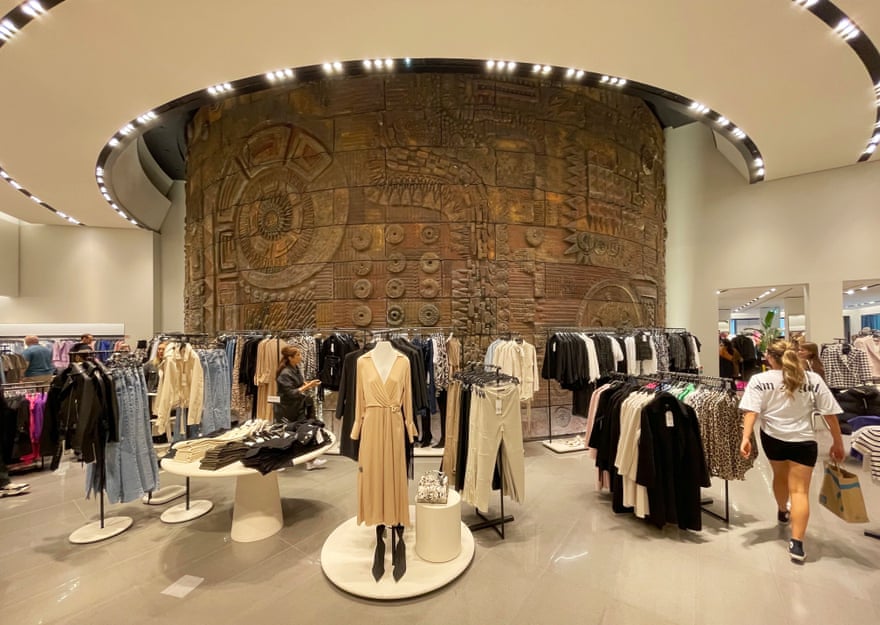 As Keating and I walk the streets, peering at the facades and gazing at the details, the city center unfolds as a jumble of rare plots. We stop to admire the facade of the House of Fraser's concertina, folded like sharp-pointed origami, and the undulating concrete canopy over a subway, pierced by cosmic circular lenses. We find beautiful green slate panels matched with books above the Pandora entrance, and exquisite mosaic work above Wagamama, next to an Expressionist bronze relief on an unmarked door.
We encounter sci-fi windows bulging into the corner above the Admiral Casino Slots Experience, as if ready to take off, and marvel at the sculpted curvy balconies that soar above Snappy Snaps, writhing with wrought-iron balustrades like the work of some Promi Gaudi.
The last one is unusual Grosvenor House On Bennett Hill, one of the most expressive works of Cotton, Ballard & Puff, which constructed much of a post-war city center — "little was said to have improved the appearance of that city," Spectator grumbled in 1959. Keating and her co-authors beg to differ, as in Historic England, which describes the protected building from Grade II as "a rare and delightful example of contemporary 1950s style with the greatest energy…creative and rich in detail". It's a gorgeous piece of whimsical commercial design, all crowned with a floating concrete and glass canopy.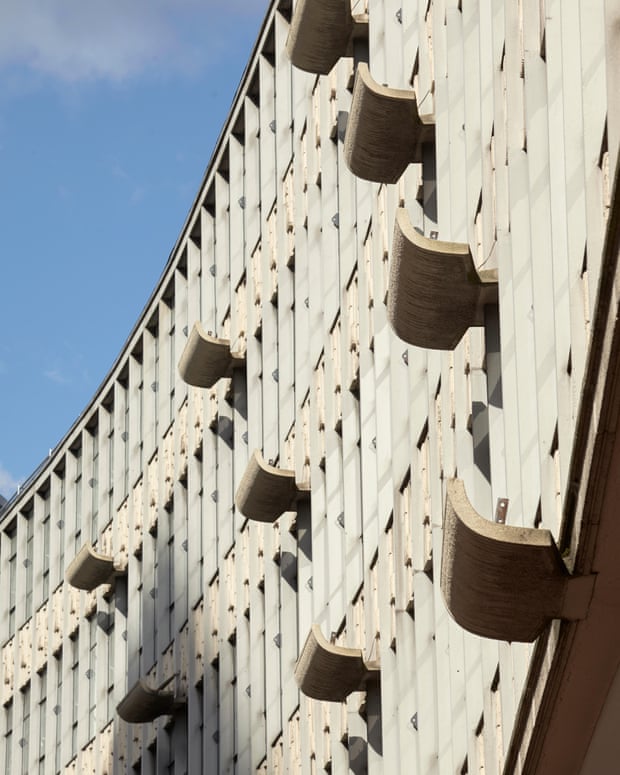 Although much of the street can be enjoyed, some of the "wild" highlights require venturing inside and standing around unlikely spots. Hidden treasure can be found upstairs in the women's clothing department at Zara. Behind the shelves of faded autumnal clothes stands a vast earth-colored drum covered in frenzied patterns of snails, wheels, nets, and gusts of sun. It has the air of an ancient Aztec monument. Tap on one of the panels and you'll half expect it to open and reveal an offering altar.
It's work Local sculptor John Paul, who originally designed it as a critical focal point of what was, at the time of its construction in 1963, the double-height Banks Hall in Lloyd's. This huge fresco, cast in a "ciment fondu", is still there, protected by uprights, although the lower half of it is unfortunately hidden in the Zara storeroom.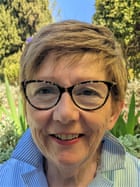 The reason for its preservation is that it stands at a base the hall, a 25-story cylindrical tower designed by James Roberts (of Ringway) in 1965. It is one of the few buildings of the era to be listed Grade II, making it an "icon" of post-war Birmingham since the library has disappeared. Covered in precast concrete panels and clad in white mosaic tiles, alternating with strips of aluminum windows, Roberts envisioned the tower as a "huge candle in the middle of Birmingham", originally intended as neon rings encircling each floor.
With the planned observation deck and revolving restaurant scrapped, Roberts moved his office to the top two floors, where he could look at his creations, including the twins. Watchtowers Of the council apartments that watch over the city wall of Ringway. Listed in 2000, the Rotunda has been converted into apartments by Urban Splash In 2008, according to Glenn Howells designs, she replaced the thinner window frames and mosaic tiles with a clumsy cladding system. "I think they screwed it up," Keating says. "But at least it's still there."
Unfortunately the same cannot be said of much of Birmingham's post-war heritage, which actually went the library route. Beautiful Madin Towers for Post and Post And the Westminster National Bank Both were demolished, in 2006 and 2015, and replaced with solid panes of glass, while the hungry jaws of concrete crushing machines are now making their way through Brutal Axis BuildingIt was built for the British Railways in the 1970s. The same unfortunate fate will end up company yard -Described by Pevsner Guide as "Birmingham's best shopping development in the 1960s", and the only building in Birmingham that he designed Sir Frederick Gibberdthe famous architect of Harlow New Town and Liverpool Metropolitan Cathedral.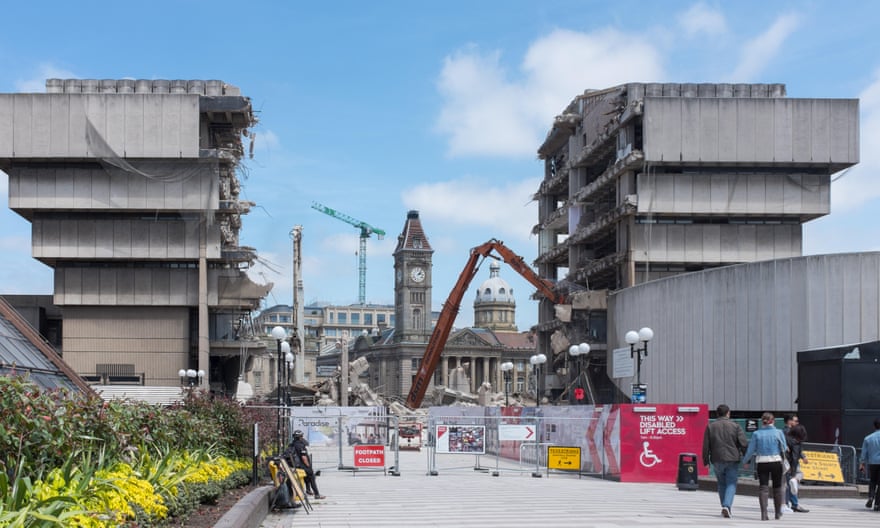 Described by the Brutal Trio as "Le Corbusier's tip of Birmingham," its low-rise facades of white Portland stone, pierced by vertical slotted windows, frame a courtyard oasis. But in 2020, the board approved developer Hammerson's plans to flatten everything And replace it with the development of a versatile "signature gateway" – another Galumfeng business district From Filler Can Be Anywhere by Glenn Howells.
"All this demolition makes a mockery of the city's desire to be zero carbon by 2030," Keating says. "Regeneration and reuse would be eminently feasible in all of these cases." She adds that it's not just about the architecture and energy embodied, but also about the memories embodied in these structures. "It's about what these buildings mean to people on a daily basis. People went to the House of Fraser to spend quality time with their mother, or they went for a night at Snobs in the Ringway, or the forum under the Gibberd Building, Which hosted all kinds of famous bands. These places are part of people's psyche."
As we head back to the Ringway, we see the Commonwealth Games motto emblazoned across the purple stocking: "Be bold, be Birmingham." If the council will heed its own words, the city could become a model for preserving post-war creativity, breathing new life into its brutal past, rather than trampling everything in dust.