For the second day in a row of bootcamp, the Saints' exercises lasted about 90 minutes and were conducted as projectiles. This was the second day of installation for the offensive and defensive base. Cloud cover kept temperatures in the mid-80s.
Here are the highlights:
defense dominates
There was not much doubt about the unit that dominated Thursday. Even without three appetizers (Marcus DavenportAnd the Teran Mathieu And the Werner House) In the lineup, the defense dominated the line of scrimmage and attacked from all angles.
It's hard to really assess the running game until full-decade practice begins next week, but there wasn't much room for any of the Saints runners during Thursday's team practice.
Faithful to his aggressive nature, Dennis Allen He even sent a few corner kicks in the attack to a sack and center back in a hurry. Payton TurnerAnd the Alontay Taylor And the DeMario Davis She was among the prominent personalities.
Presence
There were two new names MIA for the second day of bootcamp. offensive tackle Sage Doxater and narrow end Joan Johnson He did not participate for undisclosed reasons. join tanouh capsagnon (disease), recipient Rashid Shahid (List of injuries not related to football) and Mathieu (excused absence) who also did not work for the second day in a row. defensive end Davenport (PUP list) and linebacker Werner are still limited to individual work with coaches. kicker Will Lutz Also it was limited and did not kick.
Tsum Hill He seemed to adjust something in his lower leg and left the field at the end of training. He was scheduled to meet with reporters after the practice, but his briefing was postponed until Friday.
Payton Turner blinks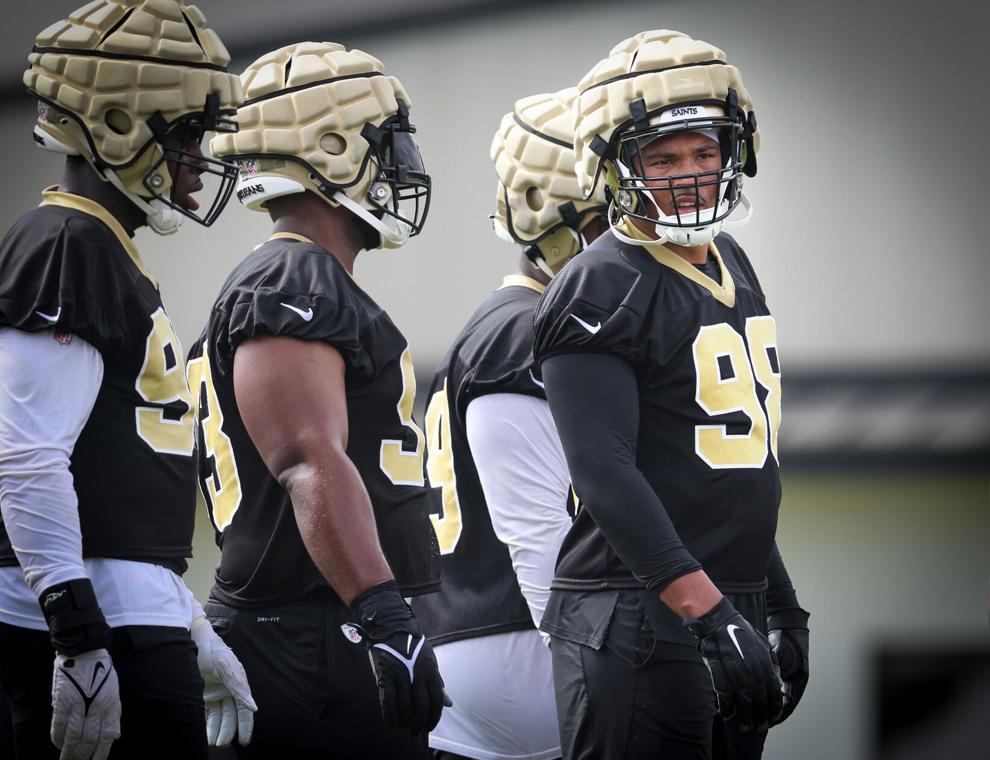 Turner is healthy and has appeared twice during the first two days of camp. The defensive end of Year Two had several sacks on Thursday, one of them from Ian Book After the bull lunge on the right side. Turner's strength was on display when he slashed his left hand from the third string Gerald Hawkins But in fairness to Hawkins, he was playing on gimpy's leg after adjusting a few plays earlier. Turner looks pretty good so far in camp, but Dennis Allen He was understandably reluctant to be crowned so early in camp, especially during exercises without a pillow. We'll get a much better read on Turner's progress when the pads go off on Monday.
Another distinction in the second year
Turner isn't the only sophomore to open his eyes. offensive tackle Landon Young He looked like a player ready to jump. The Saints are high in the previous sixth round from Kentucky. Young mainly works in the right intervention but gets work elsewhere to increase his versatility. Youth and rookie selection in the first round Trevor Benning Saints endowed a pair of exciting young prospects in a critical intervention situation.
A name to remember
Linebacker is one of the most competitive areas on the candidate lists. Freshmen Davis and Werner are locked down, but behind them is a crazy scramble for a few backup jobs. The Saints have held six players in each of the past three seasons, and we're probably talking about four open positions. The man who made his way to the competition is Eric Wilson. Wilson, a four-year veteran, is vying for a spot on the weak side behind Werner, only one season removed from the Minnesota Vikings' breakthrough season in 2020 when he finished with 122 tackles, eight assists, three interceptions and three sacks. And forcing one to be sensitive. He, like other linebackers, will need to play well in special teams to earn a place on the roster.
next one
The Saints return to the training grounds closed on Friday at 9 a.m.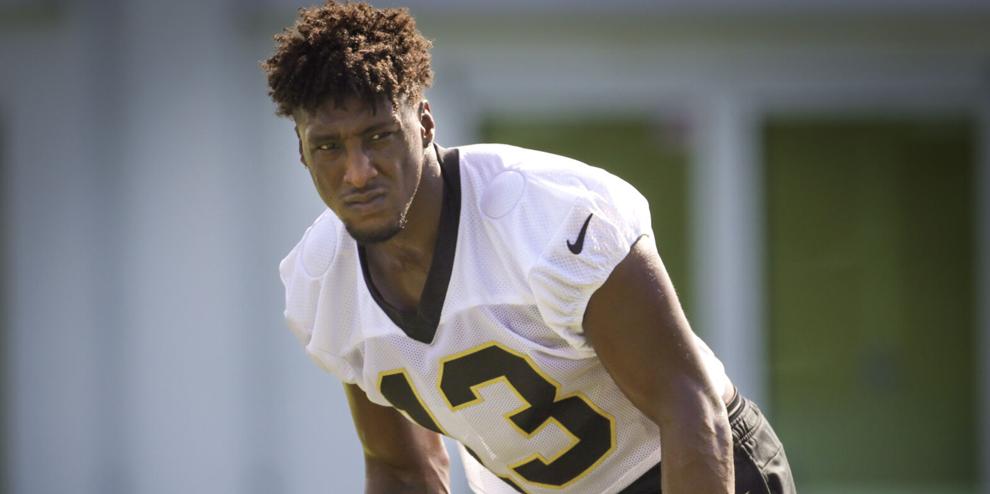 It didn't take Michael Thomas long to make his presence felt on Wednesday at Saints training camp.