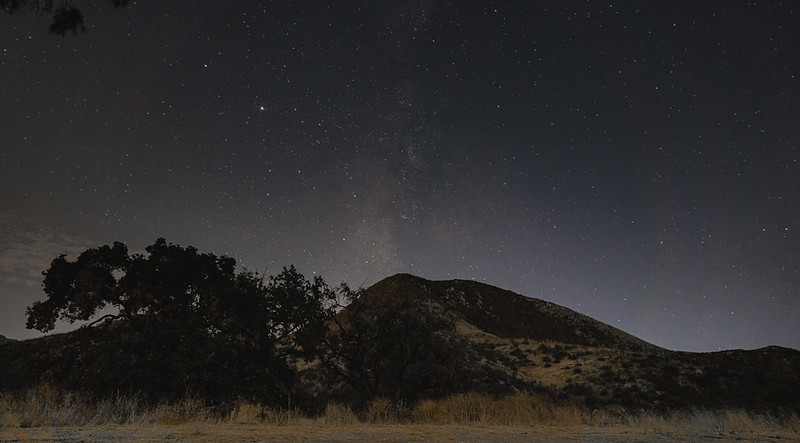 Art, astronomy, dance, music, theater and… pirates? It's all on the table this weekend in Los Angeles.
July 29-31, check out a new exhibition at Japan House LA, Gallery Weekend Los Angeles, Night Sky Festival at Paramount Ranch, The Pirate Invasion in Long Beach, Little Literary Fair at Hauser & Wirth, Family Day at Wende Museum, Midsummer Conference Scream, Century City Art Walk, Grand Performances, and more. Wishing you a wonderful end to your month!
Ads
Things to do
Life Cycle at Japan House LA –> Starting July 28, visit Japan House LA to see Tanabe Chikuunsai IV's LIFE CYCLES exhibit, which includes a large-scale installation built from 10,000 tension-weave bamboo strips. The exhibition runs until January 15, 2023. The Japan House is open daily from 11 a.m. to 6 p.m. More information over here.
dtla . dance -> Music Center's Dance DTLA series continues with a night of Argentine tango hosted by coach Ilona Glinarski with the music of El Pibe Rodolfini. It starts at 7pm, no reservations required. More information over here.
Weekend Fair Los Angeles -> Los Angeles Fair Association presents Second Weekend Fair in Los Angelesrunning from Wednesday to me Saturday. Nearly 100 galleries and museums are participating this year with special events It is planned for Jeffrey Deitch, Armory Center for the Arts, Regin Project, Getty Center and Fowler Museum.
Callie Arte: Suenos Real –> Kalli Arte, an art group formed by Boyle Heights-born duo Adriana Carranza and Alfonso Aceves, has a new residency exhibition at Self-Help Graphics & Art now on view through September 23. Suenos Real Rooted in the Boyle Heights ecosystem, symbolically represented here by a large-scale central sculpture branching out into aspects of the artists' community, while also connecting to ancestral traditions. Visitors can respond to the invitation to attend the exhibition at Tuesday to Friday From 10 am to 5 pm More information over here.
Jazz at LACMA -> this Friday At 6 p.m., the Los Angeles County Museum of Art hosts nine-piece jazz-pop band Bruns & Baché at Smidt Welcome Plaza as part of its ongoing Jazz at LACMA series, which runs Friday evenings through November. Entry is free, but seats are limited and first come first serve. More information over here.
LA 6 and the subway -> The latest major exhibition in residence at the Torrance Museum of Art is a new photography exhibition called LA 6 and the subway, whose lens focuses on inner-city areas of Los Angeles, including Boyle Heights, Compton, and DTLA. TAM is always free to visit. to open From Tuesday to Saturday From 11 am to 5 pm More information over here.
sample sale from california market center -> in the past Friday of every month California Market Center hosts a public sample sale With showrooms offering men's, women's and children's fashion as well as gifts and home items at prices below retail prices.
Levitt Pavilion Los Angeles -> This weekend, the Levitt Pavilion Summer Concert Series continues with Dante Elephante, Yungatita and Byron Gonzalez on FridayRed Bull Batala Free Rap Contest Saturdayand Wonder-Full In The Park: A Tribute To Stevie Wonder's Music Sunday. Free to attend, no reservations required. Check out the full lineup over here.
bastard jazz -> Primus founder and talented bassist Les Claypool brings The Bastard Jazz Project to This Ford Friday For a highly anticipated evening full of funk and fusion. Tickets are available for as low as $42. Get more information over here.
rooftop movies -> My Valley Pass movie series on this rooftop continues Friday And the Saturday Westfield Fashion Square with offers space balls And the Guardians of the Galaxy. Tickets are only $5, to be paid for the event Valley hope rescue mission. More information over here.
eat look listen –> If you want to expand your outdoor movie experience, Eat See Hear is offering two shows at LA State Historic Park this weekend, with Jurassic Park on me Friday And the fools on me Saturday. Adult tickets start at $20 per person. Get more information over here.
midsummer cry –> If you can't wait until October for your Halloween fix, this three-day conference spotlights the SoCal horror and horror community with over 350 exhibitors, dozens of mini venues and attractions, panels, presentations, and live performances , and more, all at the Long Beach Convention Center. run this From Friday to Sunday. Tickets start at $32 for a one-day pass. Get more information over here.
Shakespeare in the garden -> this from Wednesday to Sunday, Shakespeare in the Park, ISC member, continues Francis Beaumont's performances Knight of the Burning Pestle. Shows start at 7 p.m. and are free to attend, but advance reservations are required. More information over here.
Century City Art Walk -> The Century City Chamber of Commcer Arts, in partnership with Art Muse Academy, hosts an art walk through Century City beginning at Westfield Mall and then up the Avenue of the Stars. Open to the public. The event lasts from 3 to 5 pm and you can register for the tour over here.
Big Offers -> this Saturday The Grand Performances Edition is a co-team with KCRW featuring Grammy Award-winning Sly5thAve. The event starts at 6 p.m. Free to attend, no response required. The big shows run weekly on Saturdays until September 24th. Get more information over here.
creative community -> Run SaturdayShop at an organized marketplace when the Creative Communal arrives at ROW DTLA for a fun afternoon event. The outdoor market will highlight local artisans in a family friendly environment with activities for children to enjoy. It runs from noon until 5 pm More information over here.
Ads
night sky festival -> Santa Monica Mountains National Park Service hosts Park After Dark: Night Sky Festival this Saturday at Paramount Ranch. The event includes telescopic stargazing and kid-friendly activities. It runs from 7 to 10 p.m. More info over here.
Getty 25 –> This summer, The Getty celebrated its 25th anniversary with a series of free community pop-up festivals held throughout Los Angeles County. Each event highlights curated experiences that reflect the host community, including interactive workshops, live music, performances, an artisan market, food trucks, gifts, photo booths, and more. this is Saturday And the SundayThe series heads to Banning Park in Wilmington for the latest event. More information over here.
pirate invasion -> pirate invasion Back to this Long Beach Saturday And the Sunday For two days of smoldering fun at Harry Bridges Memorial Park. Expect plenty of pirate entertainment including sword fights, fire shows, live rock bands, sea huts and mermaids as well as vendors selling pirate spoils from the seven seas. Kid-friendly activities include face painting, inflatables, games and pirate food. Day tickets start at $10 for ages 13 and up, and $5 for ages 6-12. More information over here.
LITLIT in the Arts District -> LITLIT, the small literary fair comes to Hauser & Wirth Saturday And the Sunday For the second annual celebration of independent publishing through a series of seminars, workshops and special activities. Free to attend. Get more information over here.
Skirball Family Runway Shows -> Skirball's new kid-friendly series spotlights a fascinating cast of artists who use music, dance and storytelling to keep their cultural traditions and family history alive, encouraging audiences to sing, dance and interact with performers. Included with general admission tickets. this is Sunday The event is the last in the series and features dancing storytellers performing an interactive exploration of Indian mythology. More information over here.
Family Day at Wende Museum -> this Sunday The Wende Museum's Family Day includes special moon-shaped activities to celebrate the addition of the Apollo 15 moon rock specimen to the museum's collection. Expect 15 Apollo-focused performances and activities, including the design, construction, and launch of their space shuttle. Free to attend. Runs from 11am to 3pm More info over here.
Summer Concerts for Al Wadi Cultural Foundation -> Al-Wadi Cultural Foundation's summer concert series continues Sunday At Warner Park with a performance of 24K Magic – a tribute to Bruno Mars. It starts at 5:30 pm. More information over here.
Garden parties -> this Sunday, Manhattan Beach's Park Series continues to perform by the Dietz Brothers. The event begins at 5 p.m. in Polliwog Park, and the series runs every Sunday through September 4. More information over here.
Ads
eat the food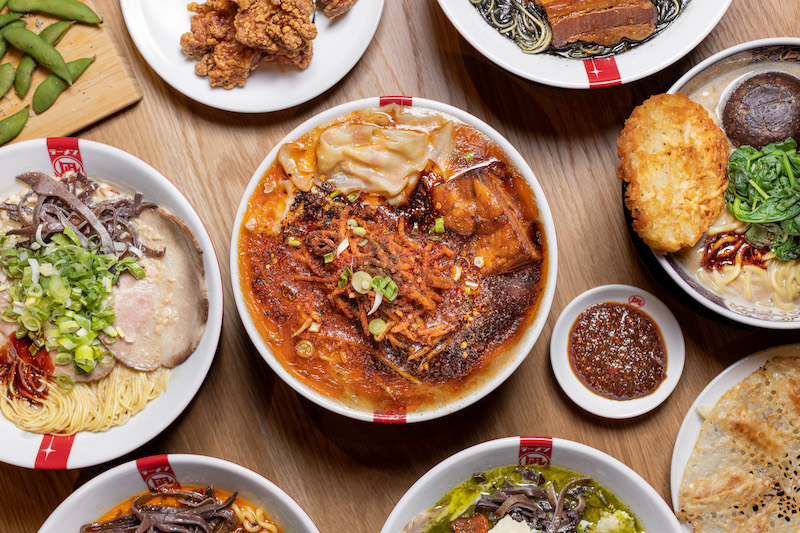 ramen naji -> This week, ramen naji He opened his fourth location in the United States within Westfield Santa Anita in Arcadia. Founded by Master Ramen Chef Ikuta Satoshi, Ramen Nagi offers home-made New Wave style ramen with five innovative broths with an ever-changing "Limited King" special that goes beyond ramen limits. In the opening week (July 26 – August 2), Ramen Nagy will present W-Spicy Miso King as part of his "Limited King". The limited-edition "double"-inspired ramen is made with tonkotsu naji broth mixed with rich miso and red pepper plus Szechuan pepper, a specialty chacho prepared in two stages and thickened noodles paired with thin, wide noodles.
Paper Chunky Saturday Tea Time -> cake Bakeshop is the latest Saturday tea time partner in Chunky Paper in Chinatown. Special tea and pastry set serving two people per person reservation For $55 it includes a lemon miso poppy bun, a scallion and garlic roll, and a large sesame strawberry and basil roll. Available only for indoor dining, guests will choose tea to pair with their baked goods. Just like dessert, teas are quite creative and include Creamsicle Jasmine Oolong Tea, Strawberry Green Tea, Peach Rooibos, and Butter Cookie Black Tea.
Upstairs at the Ace x Soft Spirits Hotel -> Non-alcoholic spirits in Los Angeles, wine and beer shop soft souls Sets up a popup bar in Ace Hotel's Poolside Lobby on the top floor This Saturday, July 30th. Spirits will serve specialty cocktails, wine and beer with Upstairs snacks while guests enjoy poolside while listening to DJ tunes. It works from 2 to 7 pm More information over here.
---
Want to get the best things to do in Los Angeles sent straight to your inbox? Join over 60,000 Angelenos who have signed up for our twice-weekly email newsletter!
By subscribing, you agree to Terms of Use and Privacy Policy and agree to receive emails from We Like LA about news, events, offers and promotions for partners.
Ads